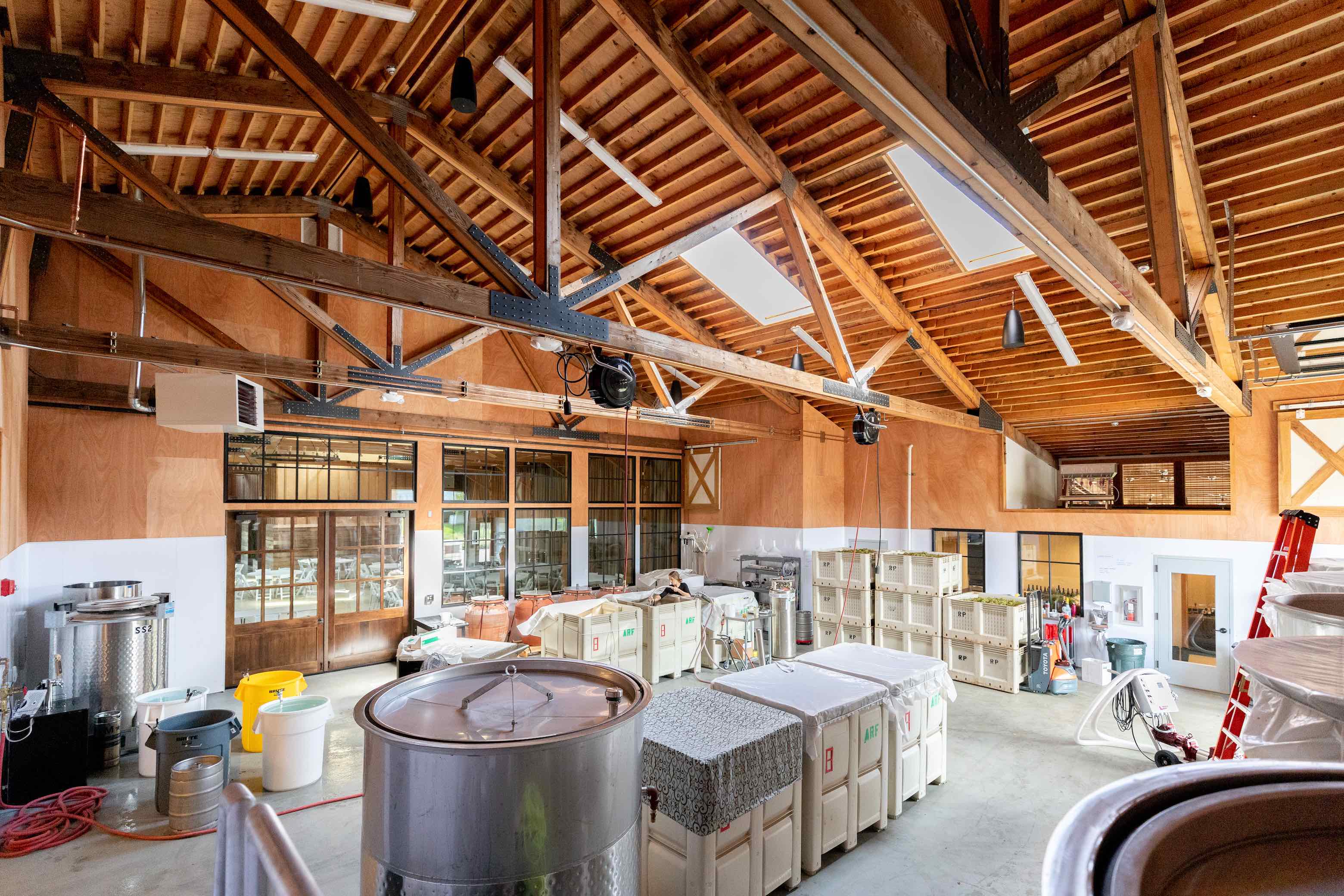 Photos by Nick Hoogendam
We believe that the best wines are made from the ground up. Starting from vines grown in unique soils, our wines are coaxed into existence with minimal intervention by the winemakers. They are representative of the vineyards from which they are grown and the unpredictable weather of vintage variance.
Here at Abbey Road Farm, our Director of Winemaking, James Rahn, and Associate Winemaker, Luke Wylde, are crafting curious elixirs for our eponymous wines and those of our reserve label, Wilkens Family Wines. Together they employ modern and ancient techniques learned along individual quixotic paths leading to our bucolic farm.
Along with those beautiful wines, they each create labels of their own under the names James Rahn Wine Co. and Statera Cellars/Lares Wines respectively.
Our winery does not just serve those that work here full time, we aim to be an incubator for some of the best small labels in the Willamette Valley. Currently, we are thrilled to host Chris Lubberstedt and his label Stedt Family Wines.
If you would like to book a tour of our winery, a barrel tasting with one of the winemakers, or something else, please don't hesitate to write us at: Wines@AbbeyRoadFarm.com