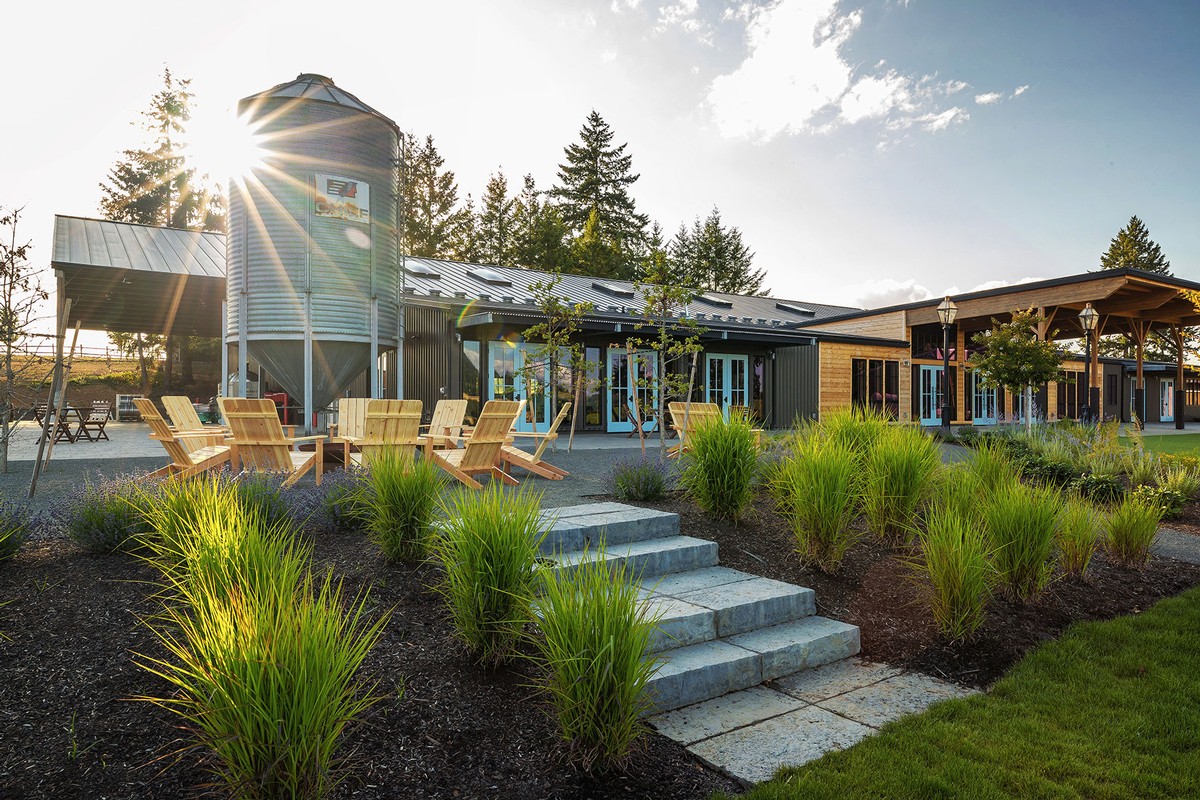 Please come visit our farm and tasting room! We are safely open for our normal business hours: Wednesday through Sunday, 11AM-5PM. No appointment is necessary for parties fewer than seven. For larger parties, please call: 503.687.3100 or write: wine@abbeyroadfarm.com.
Our winery produces several exceptional boutique wines from different wine makers and all will be showcased in the Tasting Room at Abbey Road Farm. A completely customized experience; you won't find sheets of flights, our tasting room professionals will help you put together the perfect flight to help you experience the best the Willamette Valley has to offer that fits your preferences! We invite you to come, sip and stay awhile.

Current Offerings:
Abbey Road Farm Wines
The property was recently planted with almost 40 acres of grapes including 13 different varieties. While it will be a few years until we can offer estate wines, we currently produce a Pinot Noir, Pinot Gris, Sparkling Gris and Chardonnay from locally sourced grapes.
Head Winemaker at Abbey Road Farm, James has worked for years as a Sommelier in both Chicago and Portland and began his adventure in wine making back in 2010. Shortly after his arrival in Portland he became entrenched in the Oregon Wine industry and bought his first purchase of grapes to launch into his own wine making in 2013. James Rahn Wine Co. has focused on producing small lots of site-specific wines that include Gamay, Pinot Noir, Pinot Meunier, Pinot Gris, and two sites of Riesling.
Statera Cellars is owned and operated by two friends, Meredith Bell and Abbey Road Farm's Associate Winemaker Luke Wylde. Their mission is to make delicious, honest Chardonnay from the most distinct vineyards in our region. They are the first winery in the Willamette Valley to exclusively make Chardonnay—they love the grape and want to showcase its potential and diversity in the Pacific Northwest. Their wines are made using natural and traditional wine making practices, resulting in wines that are compelling and markedly alive. You will also find wines from Luke's solo label, Lares, in the tasting room too!
Wilkens Family Wines
The Wilkens Family purchased Abbey Road Farm in 2017 and will be selecting the best of the best to include in their family label.